SMOOTH SAILING WITH GRAPHICS



Web site developers should focus on creating a site that will stimulate the viewers senses. Web graphics have the potential to do just that. With a little commonsense and a lot of imagination, anyone can create a web site that will make visitors want to come back again and again.
There are many ways to use graphic images on web pages. A web page can display drawings, paintings or computer-generated art. An interesting background design or texture can be created by repeating a small image to fill an entire web page. Graphic images can be used as dividing lines to visually separate different sections of a web page or as navigational tools to help readers browse through web pages.
Where can one find graphics to place on a web page? A popular source of graphic images is clip art. Inexpensive clip art collections on CD can be purchased at most computer stores. A scanner can be used to read photographs and drawings and then place the scanned images on a web page. There are also many places on the internet that offer images to be used on web pages. Be aware that permission is often required before using any images copied from the internet.
The two most commonly used formats for web images are Graphic Interchange Format(GIF) and Joint Photographic Experts Group(JPEG). GIFs are images with flat color, such as logos, banners, and buttons. GIF images are limited to 256 colors, which is the same number of colors most computer monitors can display. GIF images have the .gif extension. JPEGs are photographs. JPEG images have the .jpg, .jpe or .jpeg extension.
Most of the problems with graphics will exist in web graphic size, both in visible and kilobyte size. Web images often appear too large or take too long to download. When possible, shrink images to thumbnail size and create a hyperlink to the full scale version. Consider the size of the viewer's PC screen when determining the size of graphics. Many PC screens are only 640 pixels wide by 480 pixels tall. The speed of the viewer's modem is also a factor to consider in determining how fast an image will download. Slower modems will take longer to download a graphic and impatient viewers may move on to another page.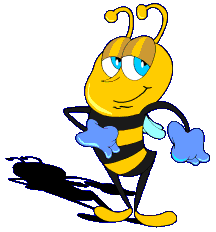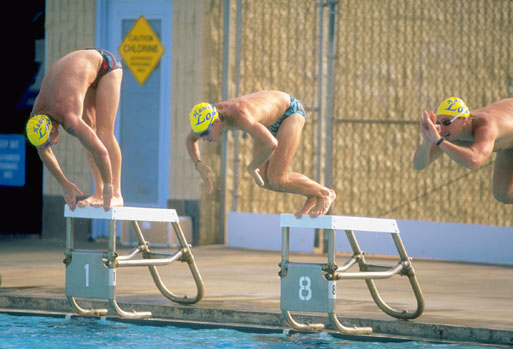 GIF JPEG



WEB GRAPHICS TUTORIALS
The serious webmasters toolbox for building and maintaining web sites on the
Internet. The site includes online data base tools, banner builders, bots, cgi, perl,
streaming audio, 3D creations, graphics editors, graphics suites, multimedia, JAVA
ssemblers, applets, search engines and other forms of web page animation etc.
On these pages, you'll learn a little bit about animated Gifs and how to create them
using Microsoft's Image Composer and Gif Animator, both of which can be downloaded
from the Microsoft Image Composer site.
Detailed Descriptions for GIF vs JPEG
GIF examples, JPEG examples, some non-Photoshop tricks for improving your Web
graphics.
GIF compression explanation
So,You Want To Make A Web Page!
Good tutorial for "Newbies"
Quick Tutorial on Creating Web Pages
This tutorial was created for students in a college class.
Many tips on how to design a good web page. Links to many more web resources.
A "Super" source for all kinds of web page tutorials.
SITES FOR CLIP ART AND GRAPHIC IMAGES
A list of sites offering free web page images where you can find buttons, bars,
balls, clip art, and much more.
Clip Art, Clip Art, and more Clip Art!
"Image Paradise" A great selection of web page clip art sets.
A HUGE selection of over half a million searchable clip art images and fonts.
Good links to clip art, backgrounds, banners, icons, etc. for school web pages.
This is a collection of programs to help you build pictures into your Web pages.
The programs allow you to manipulate image files
(adjusting contrast, colour, sharpness, and converting between file formats).
A wide variety of free graphics.
Still need help creating your web page? Still looking for just the right images for your web
page? Click on the above link and type in your question. New tutorials and new sources for
graphics appear on the Internet almost daily.
For additional information on graphics, click here.
---
Home
Online Tutorials
Graphics
Distance Learning
Electronic Field Trips
Internet Searching
Zipped Files
E-Mail
Java
Browsers
Bookmarks
FTP
Internet History
Plugins
Software
Citing Internet Resources
Other Methods of Communicating Information
Effective Web Pages
Making a Web Site Come Alive
Sound
Program Overview